Healey, who served under Mitt Romney from 2003-2007, joined Utah Forward to mark a milestone achievement in the Beehive State.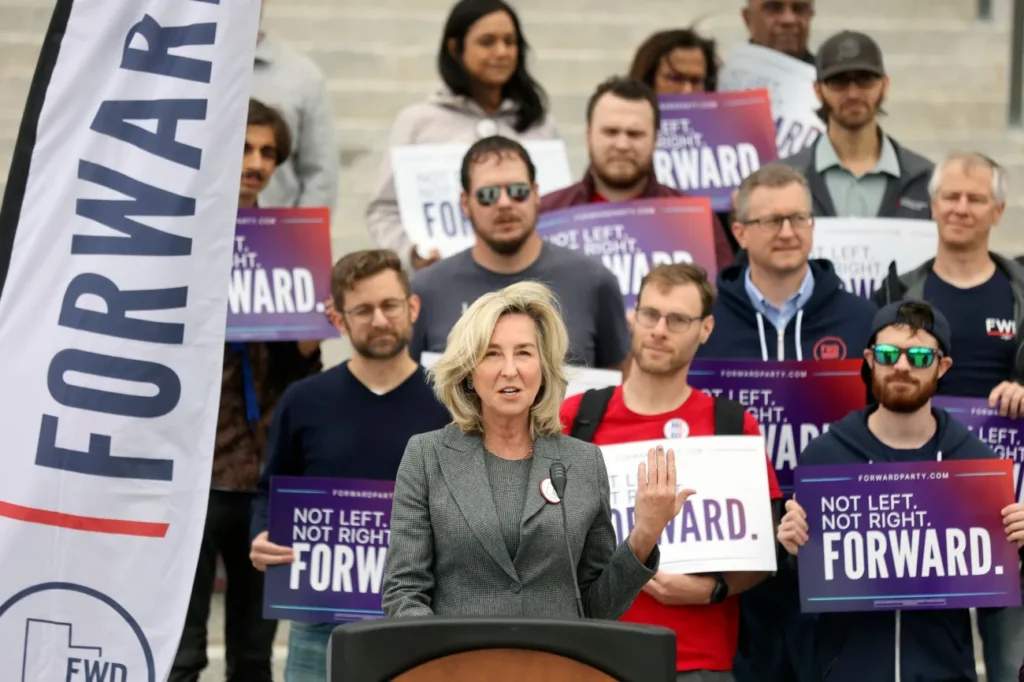 On October 11, 2023, on the Utah State Capitol steps, Forward Board member and Former Lieutenant Governor Kerry Healey announced and celebrated the Forward Utah team's submission of over 2,300 signatures for ballot recognition, far exceeding the required limit.
After the event, Healey said: 
"Today I joined with Forward Party leaders and volunteers in Salt Lake City to mark an important milestone. The Forward Party of Utah submitted more than the 2,000 signatures needed to be listed as a registered party on the 2024 ballot. The Forward Party also endorsed January Walker, congressional candidate for UT-02, who is a champion of electoral reforms to increase voter choice and participation."
Volunteers across Utah have been working throughout 2023 to collect the 2,000 signatures necessary for the Utah Forward Party to be recognized as an official party in the state. The Forward Party is bringing progressives, conservatives, and independents together to build a new kind of political party. Forward aims to represent the interests of the majority of Americans who prefer cooperation over division, and who want leaders who act with integrity and in the best interests of their constituents. The Forward Party's focus for the 2024 elections is on state and local races, working to provide alternatives to extremists in those down-ballot races that go uncontested 70% of the time.
The Forward Party is bringing moderates, conservatives, and progressives together to heal our political divisions, find our shared ground, and create a brighter future for America. Forward Party candidates are accountable to the voters, and they will focus on solutions, not partisan fighting, in order to serve their constituents better. https://www.forwardparty.com
For more information about the Forward Party, please read through our Prospectus and Fact Sheet.